Click Here For: Parts Order Form
RMA – Return Merchandise Authorization Form
Click below on the assembly that you're interested in. Then you'll be able to choose parts for that assembly. (BETA ONLY – WILL UPDATE SOON)
---
Here is a list of Wild Sky Certified Factory Pros & Staff: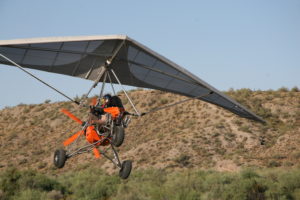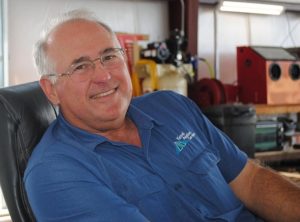 SOUTHWEST – WILD SKY "GOAT" FACTORY PRO:
KESTREL AVIATION SERVICES,
Sid Lloyd (Email: slloyd@wildskyaircraft.com) (Cottonwood, AZ)
(Sid & Mari offer an extremely unique on-site builder assistance experience in Sedona, AZ. Accommodations are available in the Hangar too.)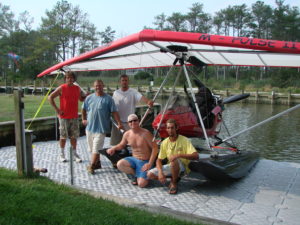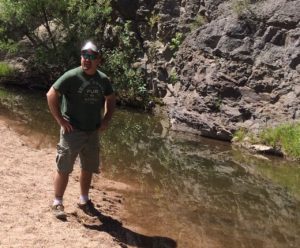 NORTHEAST – WILD SKY "GOAT" FACTORY PRO:
CONNECTICUT AERO SPORTS & HANG GLIDING,
Bob Zaloski (Email: bzaloski@wildskyaircraft.com) (Gaylordsville, CT)
(Bobby has over 20 years as a Private Pilot & Hang Glider. He is currently traveling so please contact Wild Sky to schedule trike / Goat sales, training or services in the NE.)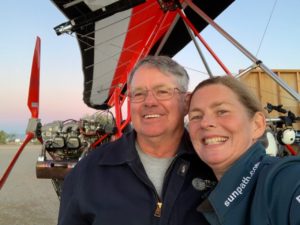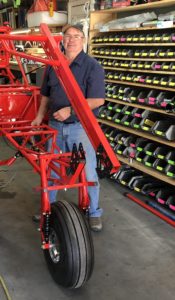 NORTHWEST – WILD SKY "GOAT" FACTORY PRO:
WIND MOUNTAIN AVIATION LLC
Jimmie White (Email: jwhite@wildskyaircraft.com) (Hood River, OR)
Jimmie has over 30 years as a deep water commercial/recreational diver using both open & closed gas systems. He is a professional mechanic & probably the nicest guy we've ever met.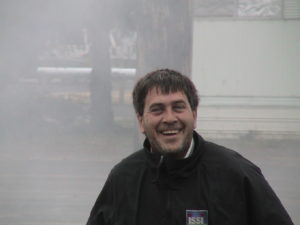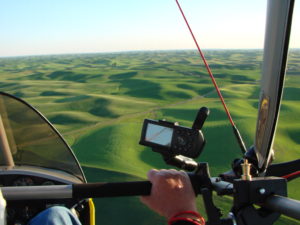 CENTRAL – WILD SKY "GOAT" FACTORY PRO:
WINKS LLC, (CFI / L-SRM / ROTAX)
John Winkenwader (Email: jwink@wildskyaircraft.com)
John has been flying trikes with me for 20 years & specializes in maintenance as an LSR-M. He spent 3 years in Afghanistan working as a private contractor converting kit aircraft into mission-specific reconnaissance drones utilizing LIDAR and other technologies.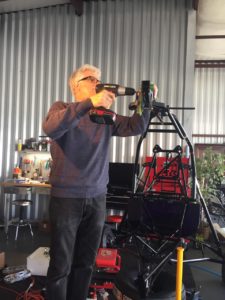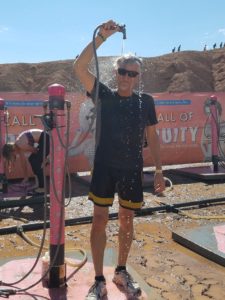 SOCAL – WILD SKY "GOAT" FACTORY PRO:
FLY THE DESERT (CFI)
Brickton Kristy (Email: bkristy@wildskyaircraft.com) (Palm Springs, CA)
Brickton is a native of Southern California with extensive motorcycle / adv experience. He recently retired from the software/hardware programming world. He is extremely technical & no educational stone goes un-turned.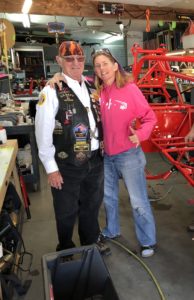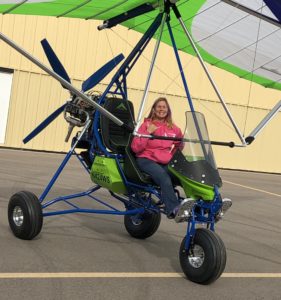 HAWAII – WILD SKY "GOAT" FACTORY PRO:
PARADISE AIR (CFI / LSR-M / ROTAX / PPL-Airplane )
Denise Sanders (dsanders@wildskyaircraft.com) (Northshore, Oahu – HI & Scottsdale, AZ)
Denise has operated Paradise Air Hawaii since 2002 and has flown 1000's of people – with a perfect safety record. Denise is a champion base jumper & sky diver – and a registered Nurse. If you're looking for the definition of 'girl power' she is it. Denise has many options in the world of aviation so we are extremely proud to have her joining our team full-time in October 2019.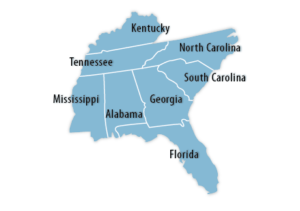 SOUTHEAST:
SEEKING FACTORY PRO (MUST BE A WSC-CFI or LSR-M)
We have 2 Goat Kits already headed to Florida & South Carolina so we need you soon.
Please call the factory at (509)990-5060. Thanks for your interest.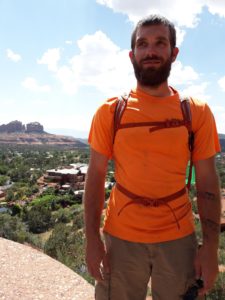 SHOP MANAGER:
Jordan Foltz (jfoltz@wildskyaircraft.com)(Mesa, AZ)
Jordan handles all Parts Orders & Inventory Control. He understands vendor timelines & continued airworthiness requirements as well as our quality assurance systems. On a daily basis, Jordan handles the Bill of Materials, Inventory & Shipping. Jordan holds a 4-year degree in religious studies, is a local licensed guide & wilderness first-responder.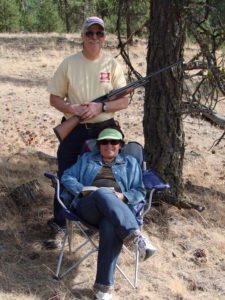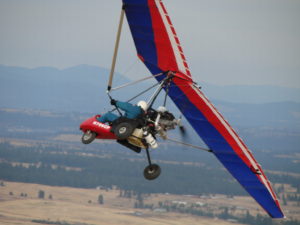 FOUNDER – Regulatory & Compliance:
Clyde Poser (cposer@wildskyaircraft.com)
Clyde is a retired airline captain, Designated Airworthiness Representative for the FAA, LSR-M, Pilot Examiner & West Coast Rotax Repair Center. He is a walking encyclopedia of light sport aviation knowledge and was instrumental in the ASTM/FAA Certification process as well as simplifying the design of the Goat for user-friendliness, redundancy & ease of maintaining in the field with simple tools. As a 2-time world champion powered parachute pilot, he was adamant about the development & use of a welded airframe vs the aluminum bolt-together novelties in the PPC industry. Clyde is now retired & wants to stay in his pajamas til noon & make miniature wooden pipe organs, and he doesn't really want anyone to know that.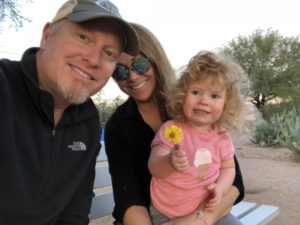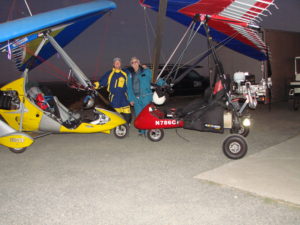 FOUNDER – Design & Sales:
Denny Reed (dreed@wildskyaircraft.com)
Denny is the designer & test pilot for the Goat. He's a development engineer in the marine industry with over 19 years & 8000hrs Solidworks/UG-NX CAD experience. He's 10,000+hr pilot with over 300 students world-wide & perfect safety record. He has completed 19 projects for television including work with IMAX, Sony Pictures, Travel Channel, Discovery Channel, Dana Owens (Queen Latifah), Daniel Bernhardt, Chuck Norris, Alice Cooper, Barry Williams, and has also continued to work as a safety consultant for aviation filming. While co-developing the Goat, Denny has been flying & consulting for local & federal agency projects requiring security clearance for the last 7 years.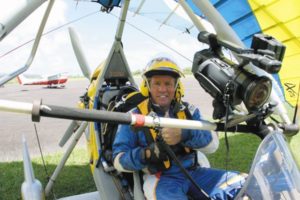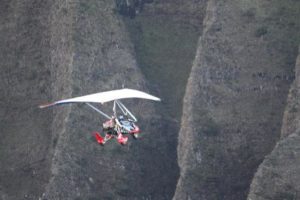 CONSULTANT:
Gerry Charlebois of Birds in Paradise (Kauai, HI). One of my best friends & mentors in the commercial trike flying industry. He was the highest-time trike pilot in the world with over 20,000 introductory flights, over 30 years flying trikes commercially & master rated hang glider pilot, LSR-M rated aircraft mechanic with a Rotax Maintenance rating. He was killed March 2014 flying a Revo Trike with Rival-S Wing. https://www.hawaiinewsnow.com/story/24945600/breaking-kauai-county-officials-investigating-fatal-ultralight-aircraft-crash-details-at-hawaiinewsnowcom/
A WORD ON SERVICE:
Regular maintenance is part of owning equipment of any kind – especially the flying kind. For 18 years we too have listened to & certainly participated in the the whoas & groans of all types aircraft owners regarding routine maintenance, replacement of life-limited parts, Annual Condition Inspections and bent parts. For most of that time, we were the end-users with an unquenchable thirst for knowledge & information – yet dealing with arrogant manufacturers, non-compliant manuals (if they existed at all) and documentation in foreign languages, fluctuating exchange rates, shipping damage & delays etc. So we're there with ya. Here's the catch; maintenance should be fun & interesting. If you're going to to pay the price, we might as well learn something. Let's do it together.
NEED A MECHANIC:
As the manufacturer of what we consider to be the only true expedition-quality trike on the market, we teach in a manner that encourages Self-Reliance. If you've spent any time in the mountains or backcountry, you'll know this is the best approach. Flying is the easy part. So, our low-volume / high-quality approach to sales and our encouragement of Kits exemplifies this. We want you to know your equipment better than anyone else. We DO have clients with very little mechanical aptitude but they must have a strong desire to learn. We can work with that & we will make it an enjoyable process. However, sometimes you might simply need a professional mechanic to handle business. So here are a few things you need to know. A&P (FAA-Certified Airframe & Powerplant) Mechanics are plentiful in the US and a wealth of knowledge & information. For specific tasks, they are priceless & if you are/know one, you are blessed. Despite their experience, they are typically NOT qualified to work on our Category & Class of aircraft without a LSR-M (Light Sport Repairman – Maintenance) rating and/or hold a WSC (Weight Shift Control) module certificate. Further, A&P's are NOT typically qualified to work on our Rotax Engines without a current Line or Heavy Maintenance Rating from Rotax. If you need a list or recommended LSR-M in your area, just contact us for a vetted recommendation. Finally, we have made a concerted effort to recruit A&P Mechanics, LSR-M Mechanics and Instructors with valuable experience specifically with WSC aircraft. These are your best resources – and after a couple weeks of on-site training here at the factory, they proudly emerge as what we refer to as "Wild Sky Factory Pro's".
THE ROLE OF FACTORY PROS:
For almost 2 decades we were called "dealers" by various manufacturers or importers. Considering that most "dealers" of anything in the US know little or nothing about their product, the title never sat well with me – nor did the constant lack of loyalty, timeliness, quality, training & support from those entities… We operate differently. We've received 100's of phone calls from people & operations asking for a discount & to become "dealers". They are shocked when they here 2 things: One, we don't have nor want dealers. Two, we charge money for training & certification to Factory Pro status to represent our equipment. We expect to bring qualified individuals out to the factory for a minimum of 2 weeks to see the operation, assemble a Goat (or portion of it) with us right here where our process, paperwork, resources & methodology are first hand. Our Factory Pros will have the ability to trouble shoot all systems of the Airframe, Systems, Engine and Wing in accordance with our processes & procedures.
WILD SKY CERTIFIED FACTORY PROS:
A Factory Pro is a person or operation that is required to be a positive influence on our company & the sport in general, posses a technical background with the rare ability to teach it to others in fun way. You must be a minimum of either an LSR-M or CFI (WSC) or enrolled in a program to complete the process in 90 days. You must be willing to spend about 10 days at the factory & pay a nominal fee for education & oversight. You must be an owner of a Goat by Wild Sky or have a minimum of a 50% deposit on one. The Goat used for your assembly & maintenance certification CAN be yours provided it is being assembled here at the factory or by another Factory Pro. Factory Pros also have the right to sell Wild Sky Aircraft & Parts and provide Assembly, Certification & Testing Services. Our website will offer general pricing structure for these services but the Factory Pro has final authority. For example, Kestrel Aviation Services located in Sedona, AZ has extremely nice, climate controlled private hangars with luxury accommodations & areas specifically allocated to builder assistance. Kestrel is an extremely professional experience with commensurate overheads & has structured their prices accordingly.